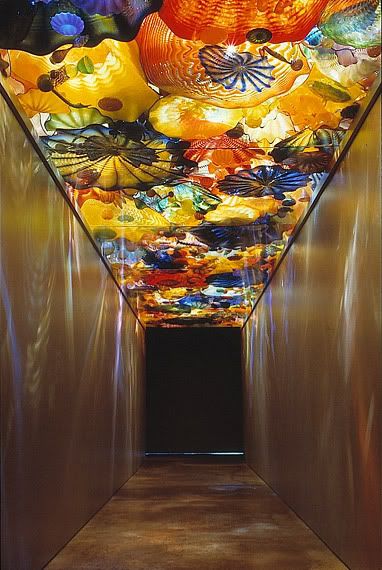 One of the things I was so excited about moving to San Antonio was the opportunity to check out the myriad of museums. From rare art, animal horns in all shapes and sizes to one of the largest collections in the southern United States of ancient Egyptian, Near Eastern, Greek and Roman art--San Antonio has it all.
I've been to the McNay Art Museum, which I loved, and I am adding the San Antonio Museum of Art to the top of my list. I am so jazzed about seeing so many wonderful exhibits. Dale Chihuly, is a well-known glass artist, and he did a permanent installation of one of his pieces at the San Antonio Art Museum or SAM. It is called "Persian Ceiling," and I am blown away just by the photo and can't wait to see it in person. The colors are so rich and vibrant it makes the blood tingle in my veins.
I was perusing the museum's site the other day and I was floored when I saw the teaser to its Western Antiquities collection. Seeing the photo of seated statue of the goddess Sekhmet made me stop cold. Wow. I want to see this in person and I will.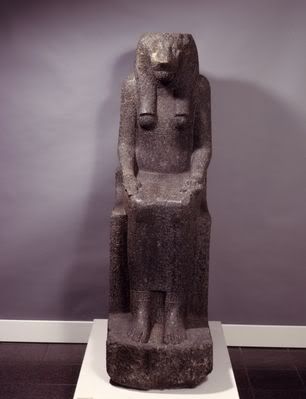 "The Egyptian collection represents nearly 4000 years of civilization, from the Predynastic through the late Roman and Byzantine periods. A colossal statue of the goddess Sekhmet greets visitors to the Egyptian galleries. Other highlights of the collection are a remarkable Predynastic female figurine carved of ivory and a group of 28 relief sculptures from Amarna, the capital city of the 18th Dynasty king Akhenaten. Among important works representing later phases of Egyptian history are a group of plaster mummy masks and two mummy portraits from the 2nd to 3rd century A.D."

Man, I love history. I can't wait to visit this place.
San Antonio Museum of Art
200 West Jones Avenue
San Antonio, Texas 78215
(210) 978-8100
info@samuseum.org