Coming back from our recent trip in Bakersfield, I realized how varied our landscaping is in Texas versus California. Yeah, green is green, but one plant that Texas does much better than California is the Crape Myrtle. In fact, Crape Myrtle is the official state shrub. It's a hardy plant that handles a wide range of weather--and in Texas that can be anything from 18 to 100 degrees.
We had Crape Myrtles in California; in fact, we had two in our yard in Bakersfield. But they didn't grow anything like the ones we have in our yard here in San Antonio. Here, they are lush, green and the when they blossom, they take your breath away. Beautiful purples, blues, reds, pinks and whites abound in the Crape Myrtles around here.
You can't go into any plant nursery in Texas without seeing Crapes lining fences and sizes ranging from one gallon and up. I've even seen huge multiple gallon containers that would take a backhoe to plant.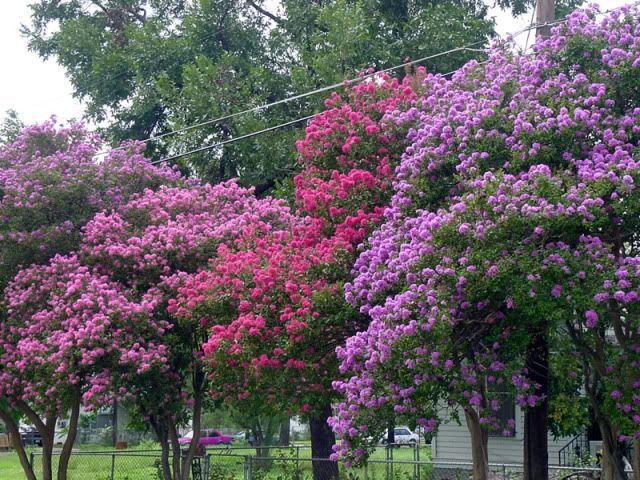 I think I'm partial to San Antonio and its plants. San Antonio residents tend to do more natural landscaping than California. And between the multi-colored Crape Myrtles and limestone, you toss in a rose bush or two and it's beautiful.
They bloom from about June through October and they are a breeze to take care of--give them some full sun, water and fertilizer every now and then and they will do you proud.