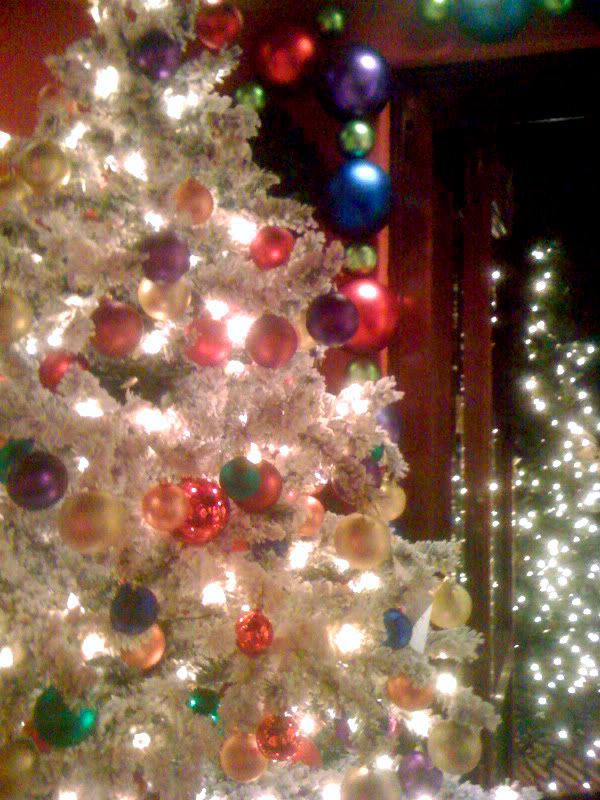 I've had real. I've had fake. Both have their merits, and I am flummoxed at which to choose for this year's tree. I have the fake one I bought a couple of years ago to save me money from buying the real tree. But low and behold, fake trees with lights already installed have a tendency to have a bulb go out and now the bottom third of the tree is dark. Trying to find the broken bulb, with the lights being on a green string is darn near impossible. I don't want to have to throw out the whole tree, but I don't want to have to add working lights to a tree that's already wrapped with lights. Ackkkk
Okay, time to take a deep breath. I don't want to spend money I don't need to, but I want a normal, well lit Christmas tree. Is that asking too much?
I see so many trees where the decorations are perfect. I look at my sad ornaments and I'm not sure what to do. I will always have the ones my boys made when they were kids. Those will hang on any tree until they fall apart, and even then I'd probably repair them.
But the majority of my stuff is tossable. I am so not a designer type of person. But I want a pretty tree. Ughh.
I have no idea what I'm going to do. Any suggestions will be more than welcome. I refuse to be a "Bah Humbug."